CHAINSAW DANCE DEMO UPDATE!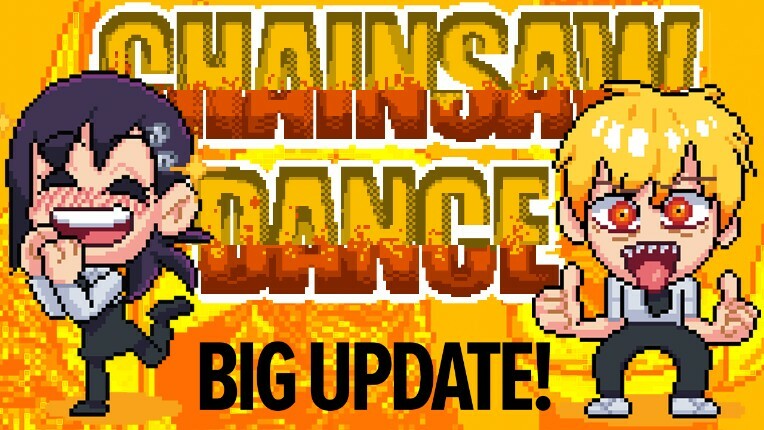 A month of hard work, blood, tears and sweat has borne fruit and our game has evolved a bit!
Here's a list of cool new things we've added to the game:
Now you can also play as Denji!
We brought back the old track and added one new one!
You can change control settings
A menu has appeared!
You will lose if you miss a lot of notes.
Now there is an opportunity to lose! and a losing screen!
The score screen has changed!
If you spam notes, you will earn fewer points
---
Unfortunately, I have not figured out where to stick the Pochita tutorial, and so far we have cut it out.
---
There may still be many bugs in the game, feel free to report them in the comments!